As a micro entrepreneur business, I select projects based on my interests as well as market forces. Guided by TIRE (Time It Right Effect) my projects consider win-wins, a work-life balance and the excitement of learning.
Business Consultancy and Management
I support small business and individuals overseas hands-on in person. In 2019, I consulted at Mambo View Point on skill development and supported the owner/managers in the daily running of the Lodge.
My 2020 project preparations are underway. Follow my blog or facebook to find out more.
Trade and Social Entrepreneurship
I source artwork and craft from various countries in Africa. These I retail and wholesale world-wide online and via The Fair Trade Hub in Australia.
Some of my current project connections go back many years, some are no longer active. When I travel I always seek out artists and artisans to explore opportunities together.
Non-profit support
I raise funds for the education of disadvantaged children in Tanzania. As co-founder of HOPE Tanzania Australia I organise events, create awareness and visit the area.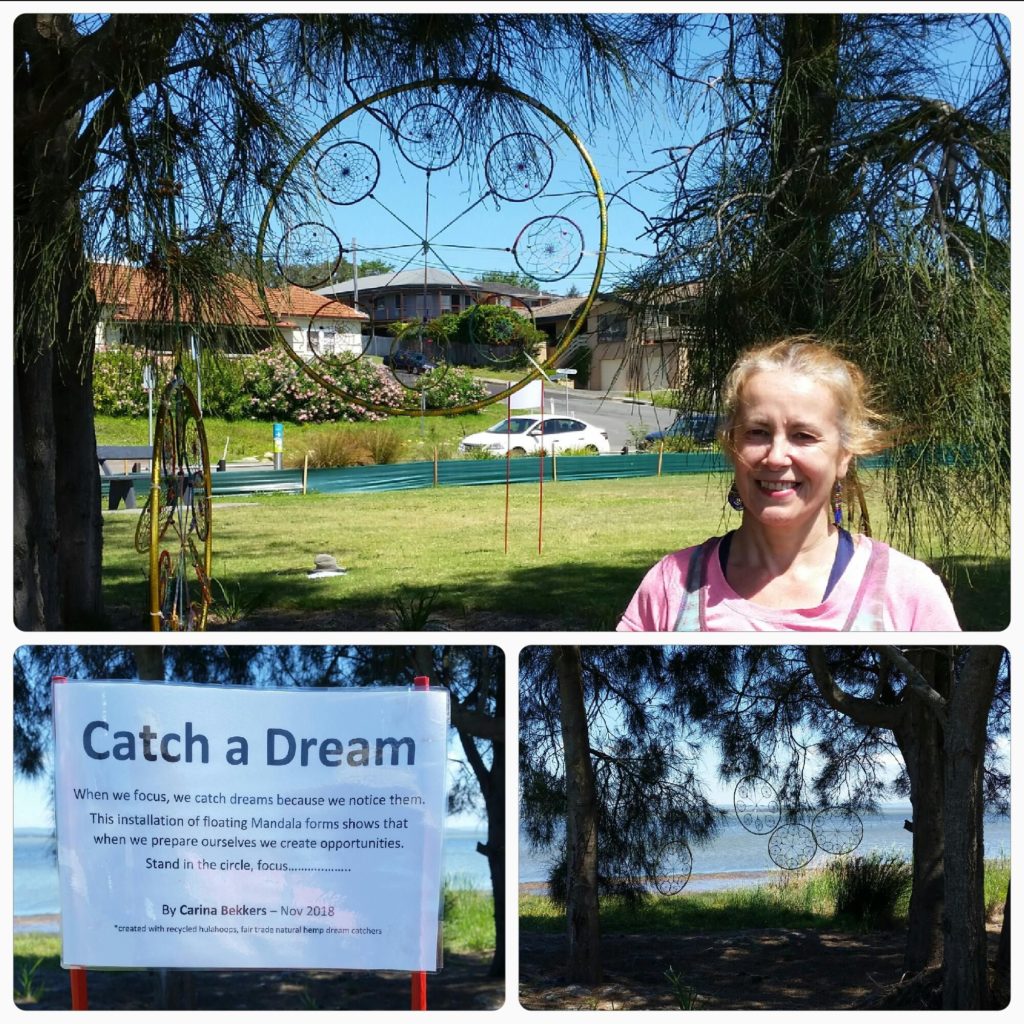 Creative Expression
After running exhibitions and promoting art by others I now also create.
This art installation I created in 2018 after a recent personal loss. "Catch a Dream" expresses the power of the mind and that it sometimes needs a little help from what is around us to move on in a way that is good for you.